Congratulations LWVSCV and LWVGCV! Membership and Leadership Development Award from the LWVWI. Important work being done – all our welcome – join us! lwvstcroixvalley.org #LWV #FAIRMAPS #VOTE
10 THINGS YOU SHOULD KNOW ABOUT REDISTRICTING
The redistricting process is fundamental in influencing how our government works for us. 

JOIN US

The League of Women Voters is preparing for a busy year. Redistricting and Fair Maps, Empowering Voters, and Spring Elections are just a few priorities. Get involved. 
LEAGUE SUPPORTS FOR THE PEOPLE ACT
The League strongly urged Congress to prioritize passage of this pro-voter, anti-corruption legislation in the 117th Congress.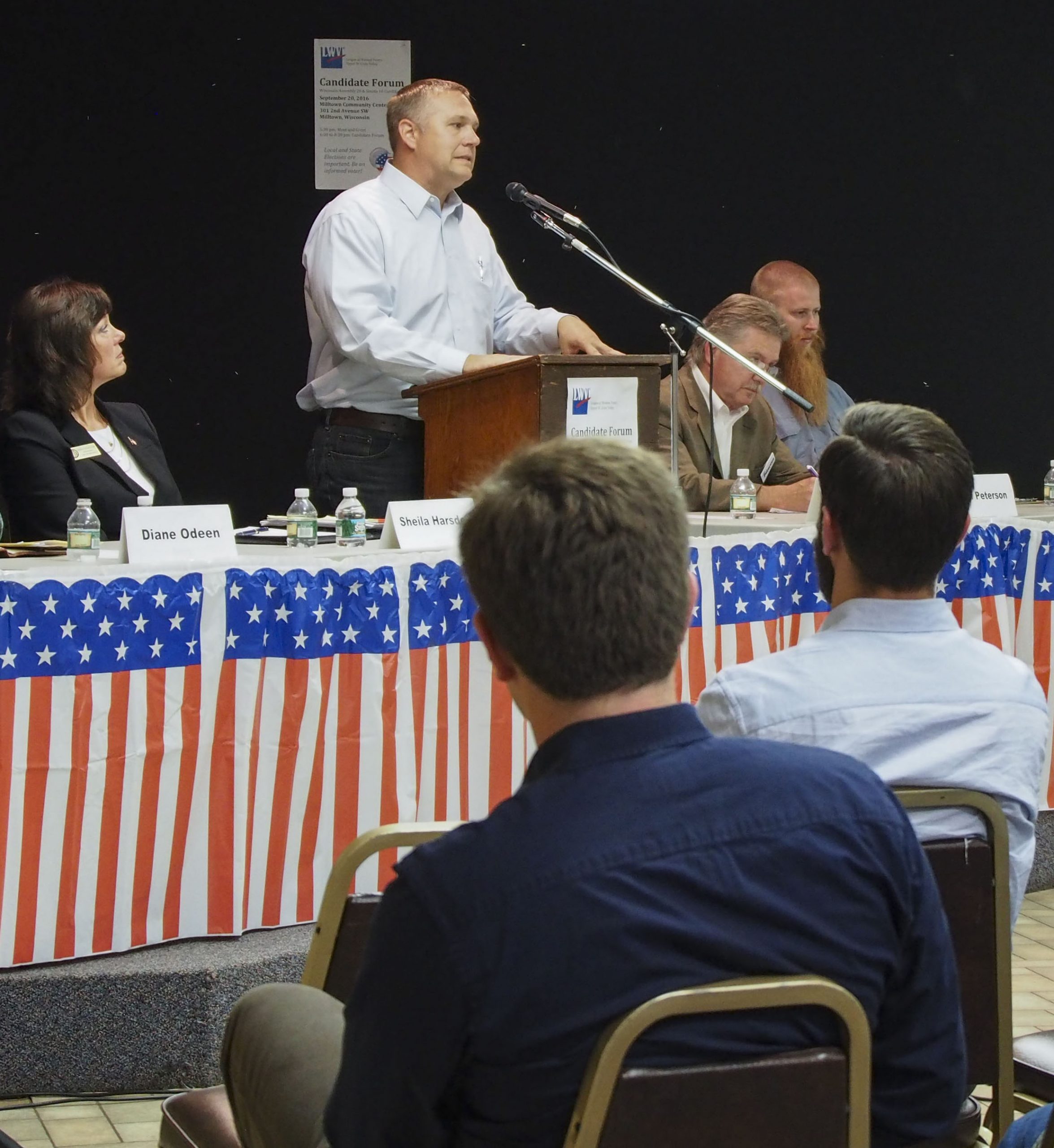 The League is proud to be nonpartisan, neither supporting nor opposing candidates or political parties at any level of government, but always working on vital issues of concern to members and the public.
OUR MISSION
Empowering Voters. Defending Democracy.
OUR VISION 
We envision a democracy where every person has the desire, the right, the knowledge and the confidence to participate.
OUR VALUE 
We believe in the power of women to create a more perfect democracy. 
I think that American women are further along than any other women in the world. But you can't have peace in a world in which some women or some men or some nations are at different stages of development. There is so much work to be done.

Alice Paul
Let us never forget that government is ourselves and not an alien power over us. The ultimate rulers of our democracy are not a President and senators and congressmen and government officials, but the voters of this country.
Franklin D. Roosevelt
Talk is cheap, voting is free; take it to the polls.
Nanette L. Avery