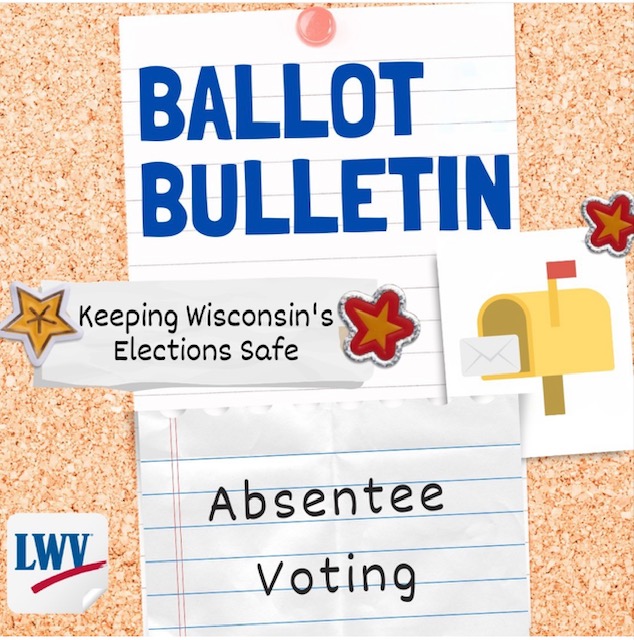 League of Women Voters of WI Pushes for Stronger Redistricting Bill, More Nonpartisan Safeguards
MADISON –  In response to the redistricting bill introduced by state legislators, the League of Women Voters of Wisconsin is pushing for stronger, more staunchly nonpartisan solutions to our gerrymandered maps. Debra Cronmiller, LWVWI executive director, issued the following statement in response.
"The League and its grassroots volunteers have been part of a years-long effort to educate the public about gerrymandering and demand a permanent solution to ensure fair maps for generations to come.
"While we are happy to see legislators look into a potential solution for the current partisan map-drawing process, this bill does not meet the needs of Wisconsinites and does not have enough nonpartisan safeguards in place.
"Simply put, the bill doesn't go far enough. The League finds several areas troubling and is hoping for amendments.   Read our statement. 
We also responded to the bill passing through the assembly.
Did you know that Wisconsin has a paper record for every ballot cast?
It's another part of our election system that ensures transparency, accuracy, and the ability to conduct recounts.  It is a safeguard against any potential errors, tampering, or inconsistencies.
​Did You Receive This Voter Postcard?
The Wisconsin Elections Commission sent a mailing on June 15 to voters who have not voted in the last four years. Voters who receive the mailing will need to take action and respond to the mailing to stay registered to vote. Over 100,000 Wisconsin voters are at risk of being purged from the rolls if they do not respond to the mailing by July 15.  The postcards are titled "Official Voter Registration Notice". State law requires the Wisconsin Elections Commission to mail notices to registered voters who have not voted in four years. These voters have 30 days to respond and tell their clerk whether they want to stay on the active voter list. If the voter does not respond or if their mailing is undeliverable, their voter registration will be deactivated. Those voters will need to re-register in order to vote. If anyone you know receives the mailing, be sure to encourage them to act promptly to ensure they stay registered to vote. You can learn more about the mailing here.
National Popular Vote Bills Introduced In Wisconsin
Wisconsin legislators just introduced the NPVIC bill in the WI Senate, and it has been referred to the Committee on Government Operations, Elections, and Consumer Protection.
The National Popular Vote bill would guarantee the Presidency to the candidate who receives the most popular votes in all 50 states and the District of Columbia (Explanation). It has been enacted into law by 15 states and DC with 195 electoral votes (Map of states). It needs an additional 75 electoral votes to go into effect.What can you do to show your support? Call your legislators!  Tell them you want the National Popular Vote Interstate Compact bills, SB 144 and AB 156, scheduled for public hearings.
States passing NPV legislation is the fastest path forward for every vote in presidential elections to count. States are moving forward.
If this bill is passed in Wisconsin, our 10 electoral votes, along with those of other compact states, will go to the winner of the nationwide popular vote.  Let's get it done!
Vote411 — Election information you need
Check your voter registration
Find helpful tips in the First-Time Voter checklist
Learn who to call if you have questions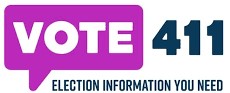 MyVote Wisconsin
Register to vote
Update your voter information
Learn how to vote early by absentee ballot
Find your polling place
The League is proud to be nonpartisan, neither supporting nor opposing candidates or political parties at any level of government, but always working on vital issues of concern to members and the public.
OUR MISSION
Empowering Voters. Defending Democracy.
OUR VISION 
We envision a democracy where every person has the desire, the right, the knowledge and the confidence to participate.
OUR VALUE 
We believe in the power of women to create a more perfect democracy. 
"No country can ever truly flourish if it stifles the potential of its women and deprives itself of the contributions of half of its citizens."
Michelle Obama
"Women belong in all places where decisions are being made. It shouldn't be that women are the exception."
Ruth Bader Ginsburg
As a modern woman, there are things I take for granted, and that shows up in the way I sit, the way I walk, the way I think, and what I know to be possible.
Lorraine Toussaint