Polk County
Historically, logs traveling down the St. Croix River frequently jammed in the Dalles-especially at Angle Rock. People came from miles around to witness the events establishing a pattern of tourism that continues today. With a population of approximately 43,572, the county remains rural with village and small communities dotting the landscape.

League of Women Voters Events and Activities
All upcoming events have been postponed or canceled to protect people during the Covid-19 Crisis.

This league provides voter registration materials and brochures to local libraries.
Polk County Polling Places and Drop Boxes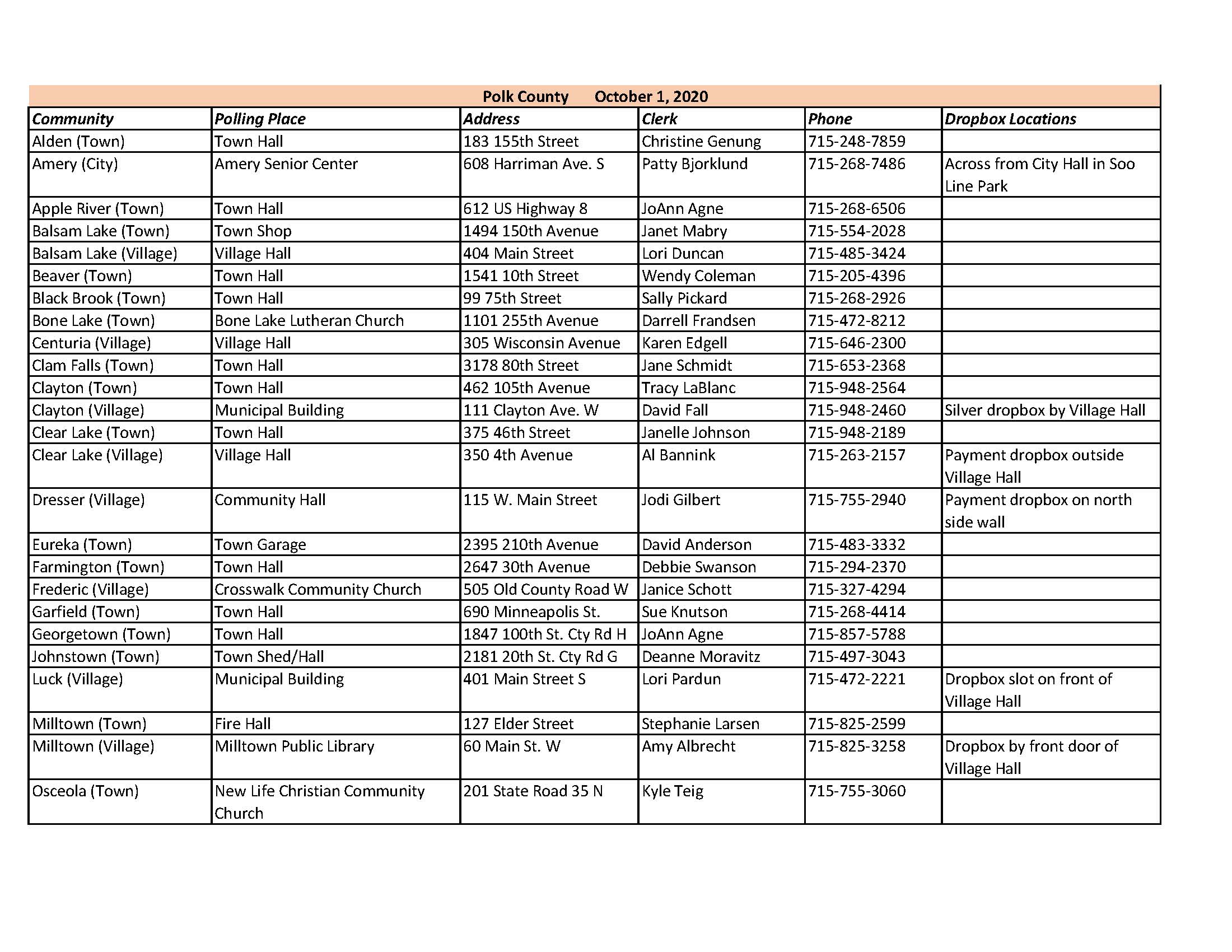 COUNTY OFFICIALS & WEBSITE
Burnett County Government Center
100 Polk County Plaza                Balsam Lake, Wisconsin  54810
County Board Chairperson
Chris Nelson (District 4)
UNITED WAY ALICE REPORT 2017
2016: Living Below Poverty Level
The United Way produced the ALICE report in 2017. ALICE is an acronym for Asset Limited, Income Constrained, Employed – households that earn more than the Federal Poverty Level, but less than the basic cost of living for the county (the ALICE Threshold). Combined, the number of ALICE and poverty-level households equals the total population struggling to afford basic needs.
More than 30% of Polk County residents are considered to be obese.

State of the Valley 2015
University of Wisconsin River Falls Report

Residents Without Health Insurance
Free/Reduced Lunch Elligible Students
Census 2020

 The U.S. Census data is used to make decisions around education, healthcare, infrastructure, and political representation. The League of Women Voters supports the census.

Polk County Response Rate